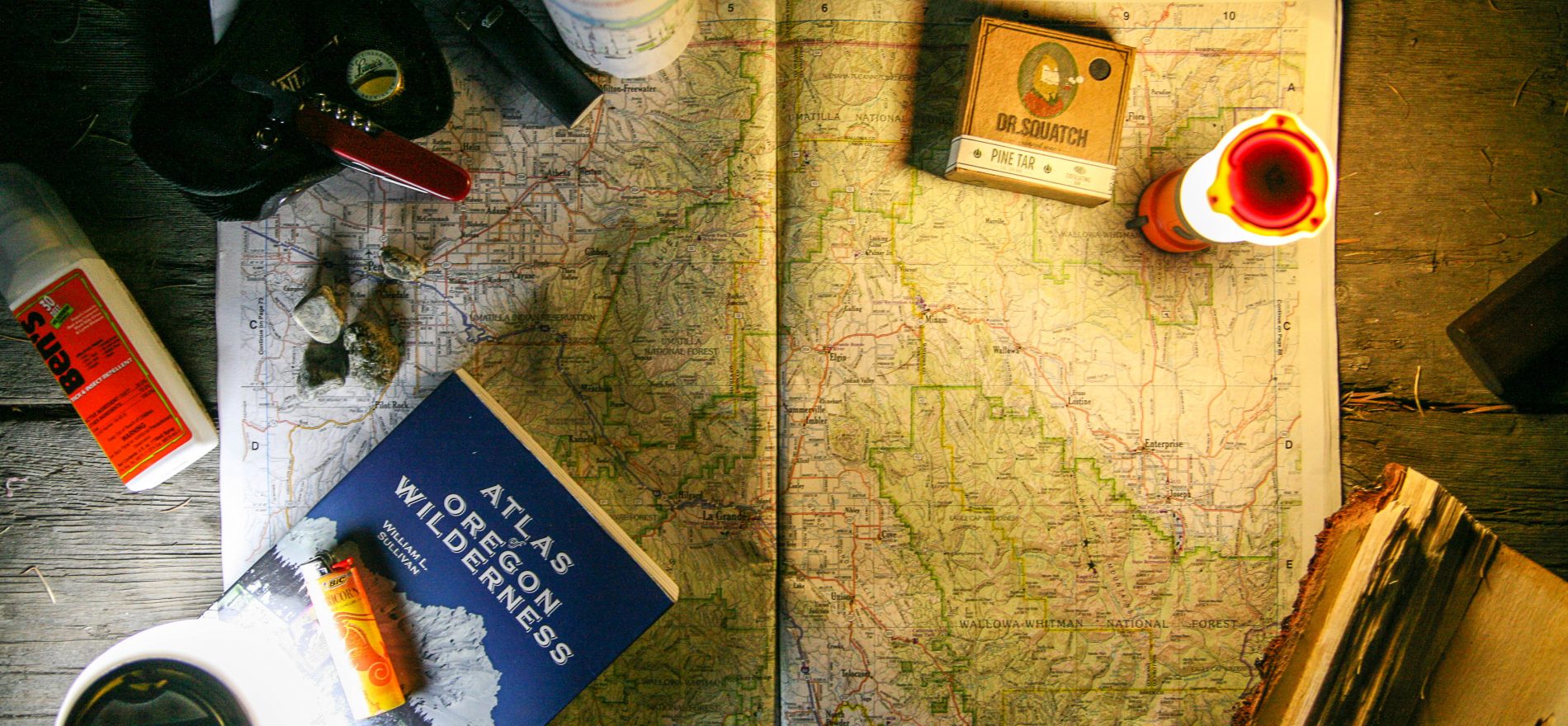 Awesome Camping Spots: The Best Places to Go Camping in All 50 States
Check out these awesome camping spots for wilderness adventure inspiration and some of the best hikes, climbs and views that the USA has to offer.
Spring is here and even though most of the country is stuck in their homes for now, we can look forward to getting back to exploring the great outdoors when the world is healthy again. There's nothing like some quality time in the wilderness to get a man back to his roots. Here's some inspiration for planning a camping trip to look forward to for when you're able to get back outside and embrace nature and adventure. 
We rounded up the best places to go camping in every state- from national parks and forests to seashores and mountaintops. Check out these awesome local camping spots for adventure inspiration and some of the best hikes, climbs and views that the USA has to offer. 
1. Alabama
Where to camp: Cheaha State Park
The scoop: Cheaha State Park is home to Cheaha Mountain—Alabama's highest point. Camping at the State Park puts you right back in nature with wildlife, hiking, easy access to the Kentuck ORV-ATV Trail, and the Cheaha Trailhead of the Pinhoti Trail. The park is surrounded by over 390,000 acres of the Talladega National Forest, so there's always somewhere to explore. 
2. Alaska
Where to camp: Bartlett Cove Campground – Glacier Bay National Park
The scoop: If rugged mountains, crystal-clear bays, and miles of jagged coastlines is you're after, Glacier Bay is the National Park for you. There are tons of campsites hidden in the parks' huge acreage, but our pick The rainforest setting of Bartlett Cove Campground is what makes it our pick for best local camping spot– it's a great change of pace after time spent out on the bay.
3. Arizona
Where to camp: Organ Pipe Cactus National Monument
The scoop: If you're craving adventure under a desert sky, Arizona boasts one of the biggest and most stunning out there. Organ Pipe Cactus National Monument is located far south, close to the border, and has two great campgrounds that show off the desert at its wildest—and most glorious. If you're backpacking through the area, check out their nine backcountry camping zones.
View this post on Instagram
4. Arkansas
Where to camp: Mount Magazine State Park
The scoop: Mount Magazine State Park is home to Arkansas's highest point and a huge range of outdoor adventures—including hang gliding, mountain biking, ATV riding, and technical rock climbing. There's a range of accommodation including primitive campsites and fancied-up cabins.
5. California
Where to camp: The Channel Islands
The scoop: California knows a thing or two about killer parks. It's home to Yosemite, Lake Tahoe, Sequoia National Park- the list goes on. If you're serious about seeing the best campsites that the U.S. has to offer, the Channel Islands are a must-see. Sit tight on a ferry from Ventura, CA for an hour and a half, then hike from the dock to your campsite of choice and prepare for a trip full of kayaking, snorkeling, and sweeping views of the Pacific from the islands' peaks.
6. Colorado
Where to camp: Piñon Flats Campground – Great San Dunes National Park
The scoop: Colorado is packed with jaw-dropping landscapes and cool campsites, but one of our favorites is in the Great Sand Dunes National Park. The park is home to some of the tallest dunes in the United States, including some rising over 700 feet. By day, break out your gear and try sandboarding, or hike the dunes to their peak; at night, head back to Piñon Flats Campground and pitch your tent, or pick a spot in the backcountry and set up camp.
7. Connecticut
Where to camp: Macedonia Brook State Park
The scoop: When hikers think of expansive wilderness and rugged landscapes, Connecticut isn't usually the first place that comes to mind—it's smaller in size and has a greater population density than Maine or Vermont. But for the hiker who wants to summit a few peaks and see some jaw-dropping foliage, it's the perfect choice. Macedonia Brook State Park's campsites gives campers access to the Blue Trail, leading across summits like that of the Cobble Mountains. 
8. Delaware
Where to camp: Cape Henlopen State Park
The scoop: Now here's something you don't see every day: a World War II-era fort turned state park and campground. Cape Henlopen offers over 7,000 acres of park to explore, including miles of sandy beaches, hiking trails, wildlife, and easy access to both Delaware Bay and the Atlantic Ocean. If you're a sand-free man, you might want to take a pass—but we recommend giving surf fishing a try. Pro tip: get up for the sunrise, and witness the ocean at its most badass.
9. Florida
Where to camp: Shell Key Preserve – Fort De Soto County Park
The scoop: If you'd rather swim, sail, and fish your way through the outdoors, then Fort De Soto County Park is the place for you. Camping at the Shell Key Preserve is the real pro move; it's accessed by watercraft only, and there are no facilities…and no distractions. 
10. Georgia
Where to camp: Tallulah Gorge
The scoop: At almost 1,000 feet deep, Tallulah Gorge puts the gorge back in gorgeous. It's one of the eastern United State's most beautiful and dramatic canyons, and the surrounding State Park offers a range of campgrounds for adventurers of all kinds. Fishing, rock climbing, archery, and whitewater rafting are just the beginning at this hidden gem.
11. Hawaii
Where to camp: Hosmer Grove Campground
The scoop: Fan of living dangerously? How about sleeping on a volcano? Haleakalā may no longer be an active volcano, but its legendary summit and dramatic wilderness make up for it. It's very remote, so don't expect modern conveniences–instead, kick back, pitch your tent, and meet the wild beauty of the outdoors the way it should be. For the ride-or-die hikers, try an overnight wilderness hike to one of their backcountry campsites.
If you'd rather spend less time walking and more time admiring, try the drive-up to the Hosmer Grove Campground at 7,000 ft elevation.
12. Idaho
Where to camp: City of Rocks National Reserve
The scoop: For the man who knows his rocks, Idaho's got the perfect place. City of Rocks National Reserve is a rock climbers dream, with granite spires and 60-story monoliths jutting into the sky. Many say it's one of the best granite-face climbing sites in the United States. Camping here is all primitive —and massively popular, so reserve your space early. 
13. Illinois
Where to camp: Pharaoh's Campground – Garden of the Gods Recreation Area
The scoop: Tucked in southern Illinois's Shawnee National Forest, there's a hideout worthy of the gods —it's literally called Garden of the Gods. You'll find hiking, backpacking, and horseback riding nearby, and the short observation trail shows off some one-of-a-kind rock formations. Pharaoh's Campground is on the smaller side, but has all the essentials.
14. Indiana
Where to camp: Brown County State Park
The scoop: This 16,000-acre park features dramatic ravines, ridge lines, and swooping hills that pose challenges for mountain bikers and hikers alike. Many of their campsites operate year-round, so there's always somewhere to crash after a day of exploring.
15. Iowa
Where to camp: Maquoketa Caves State Park
The scoop: An Iowa favorite for good reason: it has a unique system of interlocking caves that dedicated adventurers can explore. While you're below the surface, be prepared to do some crawling; on the topside, trace your path across miles of rugged trails and set up camp among a forest of mature pine. Bonus: if your subterranean adventures leave you smelling a little less fresh than you want, try out their shower facilities at the campsite.
View this post on Instagram
16. Kansas
Where to camp: Wilson State Park
The scoop: Pitch your tent along the water and break out your kayaks or mountain bikes. The reservoir is over 9,000 acres, with a rocky shoreline famous for its bike trail. If you're a fishing man, check out their white bass and striped bass angling.
17. Kentucky
Where to camp: Koomer Ridge Campground – Daniel Boone National Forest
The scoop: Named for one of America's most famous folk heroes, the Daniel Boone National Forest is a popular spot for sandstone cliffs, rolling waterfalls, and miles of hiking trails through the deep forest. Koomer Ridge Campground is your best bet for semi-primitive camping close to Red River Gorge.
18. Louisiana
Where to camp: Fontainebleau State Park
The scoop: Fontainebleau State Park has a long history, serving as a sugar plantation until 1852. The park covers over 2,800 acres—not bad for what was originally some guy's backyard—and features a former railway that's now used for hiking, cycling, and skating. If you're feeling sophisticated, reserve one of their lodges made up in the style of old lakefront fishing camps; otherwise, make camp in one of the primitive sites in the heart of the park. 
19. Maine
Where to camp: Blackwoods Campground – Acadia National Park
The scoop: Summiting Cadillac Mountain—the highest peak on the East Coast—is an essential for Maine hikers. The perfect base for your expedition is Blackwoods Campground. About 5 miles south of Bar Harbor inside Acadia National Park, this campsite puts you near some of Maine's most spectacular outdoor activities— including climbing, fishing, boating, and some old-fashioned sightseeing.
20. Maryland
Where to camp: Assateague Island National Seashore Campgrounds
The scoop: Sure, you can set up camp on the barrier island and explore the area by kayak, canoe or hiking, but the real draw to Assateague National Park are the wild horses. They're beautiful, completely wild, and tough as hell. Time your visit right and you'll get to see these beauties in their natural state. 
21. Massachusetts
Where to camp: The Boston Harbor Islands
The scoop: The Boston Harbor Islands are a favorite for adventurers of all kinds. From historic forts and lighthouses to hiking trails and boating, these islands are well worth the ferry ride. All camping is primitive and amenities vary depending on the island, so make sure to plan ahead for your campsite.
22. Michigan
Where to camp: Pictured Rocks National Lakeshore
The scoop: When it comes to the beauty of nature, it doesn't get cooler than the Lake Superior Shore. And not just because it becomes a frozen wonderland in the winter—this gorgeous stretch of shore, which includes the Pictured Rocks, offers all-season activities including kayaking, boat cruises, hiking, skiing, and more. Drive-in camping here typically requires reservations, but backcountry options are available too. 
23. Minnesota
Where to camp: Tettegouche State Park
The scoop: It's hard to beat the Lake Superior shore for rugged terrain, coastal scenery, and outdoor activities. Tettegouche State Park spans just over 9,000 acres and includes miles of hiking trails, mountain biking paths, ATV riding roads, rock climbing, snowmobiling, and more. There are a bunch of different camping options, including drive-in sites that offer some privacy and open backpacking sites along the Superior Hiking Trail. 
24. Mississippi
Where to camp: The Gulf Islands National Seashore
The scoop: The Gulf Islands National Seashore flaunts over 160 miles of white sand, blue sea, and rich history—and pretty stellar camping. Go diving in the ocean or hike your way through the Davis Bayou area. They don't currently accept hike-in campers, so be ready to boat your way to your campsite.
25. Missouri
Where to camp: Johnson's Shut-Ins State Park
The scoop: Shut-Ins. No, it doesn't mean what happens when your best friend goes on a Netflix binge and melts into his couch. "Shut-ins" is an Ozark term referring to rocky, narrow rivers – which, in this park, translates to stunning natural scenery and miles of outstanding hiking trails. The park offers many different kinds of campsites, but we're partial to their basic sites.
26. Montana
Where to camp: Glacier National Park
The scoop: Located in Montana's Rocky Mountains, Glacier National Park is the real deal, with over 734 miles of hiking trails (!!!) to choose from. It has shorter hikes good for beginners and multi-day adventures meant for seasoned pros. There are plenty of traditional campsites, but serious outdoorsmen should try backcountry camping or river camping. Before you go, check to make sure your site is open during the construction projects at Many Glacier.
27. Nebraska
Where to camp: Indian Cave State Park
The scoop: Indian Cave State Park is a rough and expansive 3,000-acre park bordering the powerful Missouri River. There's over 22 miles of hiking trails and bike paths, not to mention the central Indian Cave itself—a large sandstone cave with prehistoric Native American petroglyphs. If you have an RV, hook up at one of the modern camping units; if you prefer to sleep among the scenic hills and slopes, go for a primitive campground.
28. Nevada
Where to camp: Upper Lehman Campground – Great Basin National Park
The scoop: With a different scene around every corner, Great Basin National Park might be one of the most underrated parks in the US. Explore Lehman Caves with a ranger, or go fishing in one of the beautiful creeks. There are different options for campgrounds, but our favorite is Upper Lehman Campground—close to the 13,000-foot summit of Wheeler Peak.
29. New Hampsire
Where to camp: Pawtuckaway State Park
The scoop: This 5,000-acre preserve hosts some of New Hampshire's best scenery with beautiful mountains and lakes. There are dozens of outdoor activities including hiking, fishing, canoeing, and kayaking, and the campsite options range from "glamping" favorites to remote backcountry sites.
30. New Jersey
Where to camp: Delaware Water Gap
The scoop: Spanning over 70,000 acres across two states, The Delaware Water Gap has over 100 miles of hiking trails—what's not to love? Whether you're hiking the Appalachian Trail or hunting and fishing, there's never a dull day in this outstanding national recreation area. River camping sites are first come/first serve, but there are also plenty of backcountry camping sites along the Appalachian Trail.
31. New Mexico
Where to camp: White Sands National Park
The scoop: White Sands National Park is one of the newest parks in the U.S.—and one of the most otherworldly. Over 275 square miles of swooping dunes made of snow-white gypsum sand offer hikers, dune-drivers and cyclists a challenge unlike any other. Trek out to the remote parts of the dunes and pitch your tent at the backcountry campsites, then wait until night for some of the best stargazing you've ever seen. 
32. New York
Where to camp: Letchworth State Park
The scoop: With something for everyone, Letchworth State Park is an oldie but a goodie. Known as the "Grand Canyon of the East", the park offers over 66 miles of trails for hiking, plus more for horseback riding and biking as well as opportunities for skiing and whitewater rafting. The mighty Genesee River thunders over three giant waterfalls, and the rugged mountains make for some serious adventures. There have both traditional campsites and cabins, – so pick your poison and enjoy.
33. North Carolina
Where to camp: Great Smoky National Park
The scoop: You can't beat the Smokies for drama. The mighty mountains stretch on between North Carolina and Tennessee, giving you a chance to experience nature at its most powerful and relentless. Cycling, hiking, and fishing are especially popular here, and if you're lucky (or unlucky) you might see a black bear. There are both backcountry and frontcountry campgrounds available – we like the remote Big Creek Campground.
34. North Dakota
Where to camp: Theodore Roosevelt National Park
The scoop: Although not as alien as the parks of South Dakota or intimidating as Montana's Many Glacier, Theodore Roosevelt National Park boasts a tough but approachable terrain, remote enough to give you a break from every-day life. We particularly like the Juniper Campground, where you can stay and spend time kayaking, hiking, and watching the hulking bison from a respectful distance. 
35. Ohio
Where to camp: Rocking Hills State Park
The scoop: You wouldn't think southeastern Ohio would have a filled with giant caves, tight crevices, intense hiking trails, and roads so good that they're used to test Aston Martins—but that's exactly what Hocking Hills is. In addition to miles of great hiking trails, hunting areas, and boating opportunities, there are plenty of places to set up your tent and rough it (or not, if you happen to be driving an Aston Martin).
36. Oklahoma
Where to camp: Beavers Bend State Park
The scoop: Sure to push even experienced hikers to the max, Beavers Bend State Park is full of winding roads and rugged terrain. This is a place where every can guy to tap into his inner mountain man with hiking, boating, canoeing, and horseback riding. If you're planning a night with a lady friend, we recommend one of the modern cabins—or, for a more authentic experience, stick with a rustic tent campsite nestled into the remote hills. 
37. Oregon
Where to camp: Cape Lookout
The scoop: The entire Oregon coast is well worth a visit, but there's something extra temping about the dense forest and sweeping dune at Cape Lookout. You'll see beachgoers, sightseers and adrenaline junkies of all kinds here. if you're staying in the area, go for a walk through the old-growth forest or tryout a hang glider.
38. Pennsylvania
Where to camp: Cherry Springs State Park
The scoop: Everyone knows about the famous dark sky parks out west— but for East Coasters, Cherry Springs State Park is a little closer to home. During the day, there's hiking and hunting; by night, set up camp at the Cherry Springs Rustic Campground and head up to the Night Sky Viewing Area for breathtaking views of, well…the universe.
39. Rhode Island
Where to camp: Charlestown Breachway State Beach
The scoop: Okay, full disclosure: this campground is RV-only. But if you don't mind not roughing it, the site is within walking distance of some outstanding views and has immediate access to boating launch points- and, some of the best salt water fishing in the county. It's also comfortably close to other parks that you can explore, plus the rustic East Beach and the National Wildlife Refuge.
40. South Carolina
Where to camp: Edisto River Treehouses
The scoop: The Edisto River is the longest free-flowing blackwater river in the U.S. —and if you canoe it right, you'll discover this hidden gem. You're not exactly roughing it when you stay in these treehouses, but after a 13-mile canoe journey down the river, you'll be ready for a little comfort. 
41. South Dakota
Where to camp: Badlands National Park
The scoop: One of South Dakota's biggest draws are the Badlands- rugged, rough expanses of mountain after mountain and vast prairies spread across 244,000 acres. The park is extremely friendly to overnighters and has great camping options, with both frontcountry and backcountry sites available.
42. Tennessee
Where to camp: Cades Cove or Elkmont Campground – Great Smoky National Park
The scoop: We already mentioned that we're big fans of the Great Smoky Mountains- both in Tennessee and North Carolina. If you're coming to the mountains from the Tennessee side, check out Cades Cove Campground for frontcountry campers or for a more rugged option, stay at Elkmont Campground (just note you'll be going without water/sewer hookups).
43. Texas
Where to camp: Big Bend National Park
The scoop: Spanning over 800,000 acres, this National Park isn't exactly hidden—but it's definitely remote. And that makes it one of our favorite places to camp in the country- along with the sunny weather, limited cell service and packed with changing landscapes of canyons, mountains, and deserts. For easy access to some of the park's most striking trails, set up camp at Chisos Basin Campground; for backpackers, there are primitive sites set deep in the park's heart.
44. Utah
Where to camp: Zion National Park
The scoop: For a taste of wilderness that's also packed with history and jaw-dropping scenery, Zion National Park is a must. Utah's first national park has canyoneering, rock climbing, and hiking. If you mean serious business, camp down in the Narrows.
View this post on Instagram
45. Vermont
Where to camp: Smugglers' Notch
The scoop: Smugglers' Notch is a hugely popular destination for outdoor activities in Vermont, both for serious hikers chasing up the difficult Hellbrook Trail to families strolling on the wetlands boardwalk. You can also try out bouldering or cave exploring, depending on the season. The park has its own developed campsite, but if you're looking for a primitive backcountry experience, set up camp in Mt. Mansfield State Forest.
46. Virginia
Where to camp: Shenandoah National Park
The scoop: Standing on a mountain summit, gazing over the vistas of Shenandoah National Park, it's hard to believe that you're only an hour away from the city. The wilderness is easily accessible at this popular park. There's over 196,000 acres and 500 miles of wild nature and hiking trails with backcountry camping sites all over the place. Make sure to plan ahead—this is bear country, after all.
47. Washington
Where to camp: Olympic National Park
The scoop: If glaciers and old-growth forests make you want to break out your backpack, Olympic National Park is the place for you. Fish for wild salmon or trout, then go climbing on the shale and basalt rock formations. When your day is done, go back to a front country campsite and set up, or go for a hike through the backcountry and find a spot on the way. 
48. West Virginia
Where to camp: Blackwater Falls State Park
The scoop: Hidden in the Allegheny Mountains and home a few famous hiking trails, Blackwater Falls State Park is famous for a very unusual waterfall- an unusual rich, coffee-like amber colored cascade.  There are 30 sites open for primitive camping, plus another 30+ with amenities. Want to rest like a king? Book one of their mountain cabins tucked away in the wilderness.
49. Wisconsin
Where to camp: Apostle Islands National Seashore
The scoop: Apostle Islands National Seashore features a striking, unfamiliar sight: red sandstone carved into sea caves that crash with every wave. In the winter, check out the mainland ice caves- in spring and summer you can't beat kayaking around the islands- there's camping available on most of them.
50. Wyoming
Where to camp: Grand Teton National Park
The scoop: Last but definitely not least, we gotta hand it to Grand Teton National Park. It's an obvious choice for Squatch Nation: there's rare wildlife, 200+ miles of hiking trails, and rugged alpine terrain. There are a ton of different campsites to choose from, but our favorite is Jenny Lake. It's not the most remote location out there, but it's small (so you won't have to fight for tent space) and is close to some of the park's highlights. Hit the park at the right time of night, and you might just see the northern lights.  
The good ol' US of A is full of awesome places to check out, whether you're camping or just taking a day trip. Remember to always pack thoughtfully, research your area ahead of time, leave no trace to protect our parks. 
Related Posts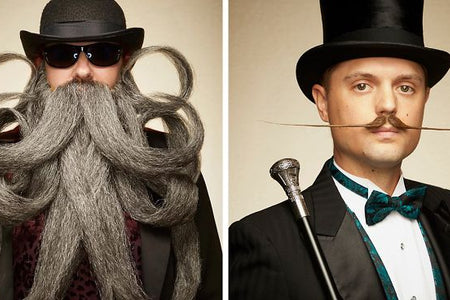 Mon, Sep 18, 2023• Squatch Men: Lifestyle
In case you missed it, the World Beard and Mustache Championship is a thing and it's every bit as f-ing glorious as you can imagine. Every year, be...
Read More