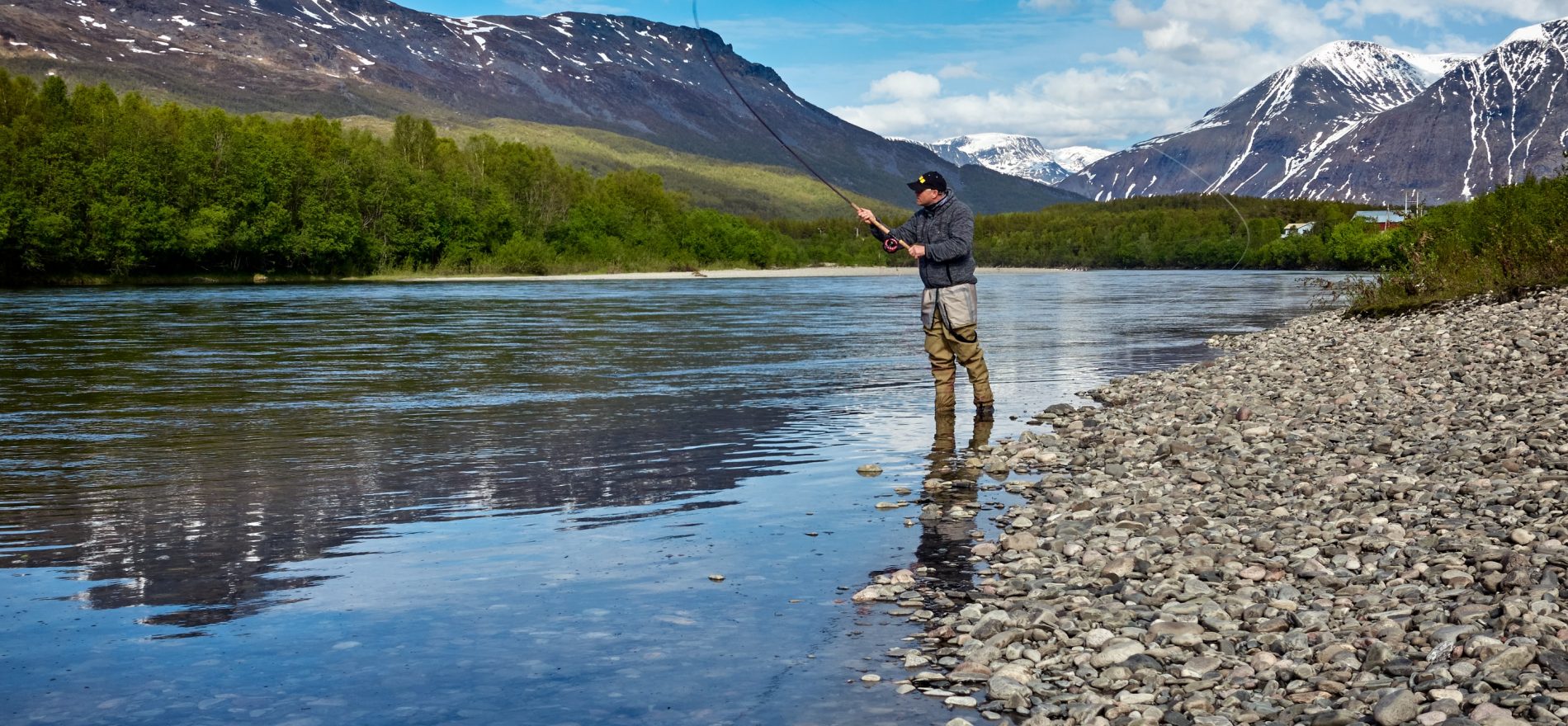 The Best Fly Fishing Spots in the U.S.
Here are our Dr. Squatch Picks for the best fly fishing spots in the USA.
"Well, I was waist deep in my waders, with one hand on the butt-section of my rod," (sips his beer) "and the other tying an open clinch knot, ready to catch some steelhead! Is that an adipose fin I see?" 
We know more than just the lingo – we know the best fly fishing spots in the U.S. to cast your line. Here are our Squatch Picks for our favorite fly fishing destinations in the USA. From mountainside rivers to tepid woodland springs, it's time to grab your rod, flip the sign to "Gone Fishin'!" and explore the great outdoors.
The river is, and always will be, a Squatch's home away from home, so if you see one try not to go making a whole thing out of it (like those fanatical Sasquatch-hunters). He's just trying to enjoy his afternoon in nature, too. 
Teton River in Driggs, Idaho
Idaho has more to offer than delicious spuds! There are mountain views, scenic valleys, and winding rivers. Welcome to the Teton River, which has all three. For a beautiful fly fishing experience, grab your gear and head West to a little town called Driggs. 
This area of the 81.5 mile-long Teton River was discovered in 1808 by Lewis and Clark on their famous expedition. With the incredible Teton Mountains in clear view, this is the perfect place to cast your line. The hatches are known to be productive due to the consistent water temperatures and bounty of springs that feed the river. The Teton River is full of large rainbow, cutthroat, cutt-bows, and brook trout ready to be caught. Get out there and enjoy the view!
Au Sable River, Michigan
If you're an excited angler looking for world class waters, you want to hit up Michigan. Known for its obvious lake-scene, Michigan also boasts pretty damn fine rivers. More specifically, the famous Au Sable River. The Au Sable is known as one of the best trout fishing destinations in the world due to a stretch of river called the "Holy Water."
Between Burton's Landing and Wakeley Bridge, Holy Water is said to contain about 4,000 fish per mile- and these are 100% wild trout (Trout Gone Wild?). That's a lot of fish…can you handle it?! 
Well, if you want to wade in these holy waters, you have to be well-versed in catch-and-release fly fishing because that's the only technique that's allowed in these parts (meaning you have to release your captured swimmers back into their natural habitat). Luckily for you, the Au Sable will provide you with more than just one that got away. 
Little River, Tennessee
"You're the only 10 I see!" might be our favorite pick-up line. Anyways, welcome to Tennessee, home to America's Great Smoky Mountains. Within this dense Appalachian forest is Little River, a three-pronged river offering fly-fisherman the chance to kick back and catch some fish in solitude. 
Amidst the rainbow trout and large brown trout that are common within the bends of Little River, are a special variety of trout that are native to these lands- Southern Appalachian Brook Trout. Because of a trout restoration program, you can fish for these puppies for the first time in 30 years. Test your mountain stream fishing skills in the West Prong of the river, explore long pools and lower reaches in Middle Prong and fish for wild rainbows in East Prong. For a versatile fly fishing experience, Little River is your best bet. 
Madison River, Montana
This is God's Country, as they say. Endless valleys, snow-capped mountains, occasional Squatch sightings. The Madison River, the most famous river in Montana, offers dry-fly-fisherman, nymph fisherman, and streamer fisherman all a taste of the goods. Salmon are plentiful in certain sections of the river due to the Madison's renowned salmon fly hatches. And massive brown trout and rainbow trout await. 
The Madison River is runs through the most thermally active region in the United States, which provides sections of the river with high nutrients and warmer temperatures than you usually get in the mountains. The temperatures get too high in the summer months, so spring and fall are the best times to explore the Madison.
If you're out there, put some time aside for a beautiful drive to unforgettable locations like Bighole, Beaverhead, Ruby, Yellowstone, and the Gallatin Rivers.
Gone Fishin'
We're not going to just give all our favorite spots away at once, so that's all for now! When you come home from your fishing excursion, make sure you have a good natural soap on hand to wash off the fishy, marshy smell. Our favorite for a post-fishing shower is the Nautical Sage bar- it smells like an open ocean breeze, making the transition back to land living a little less harsh.
If you want some more fishing inspiration, make sure to check out our partnership with Professional Edge Fishing and the Ike LIVE show for exclusive Dr. Squatch offers and giveaways! 
Related Posts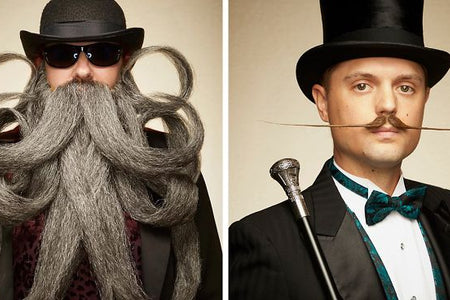 Mon, Sep 18, 2023• Squatch Men: Lifestyle
In case you missed it, the World Beard and Mustache Championship is a thing and it's every bit as f-ing glorious as you can imagine. Every year, be...
Read More