Thu, Jun 01, 2017• 01:30• Natural Living & Health
Save Your Soap! 3 Tips for Shower Nirvana!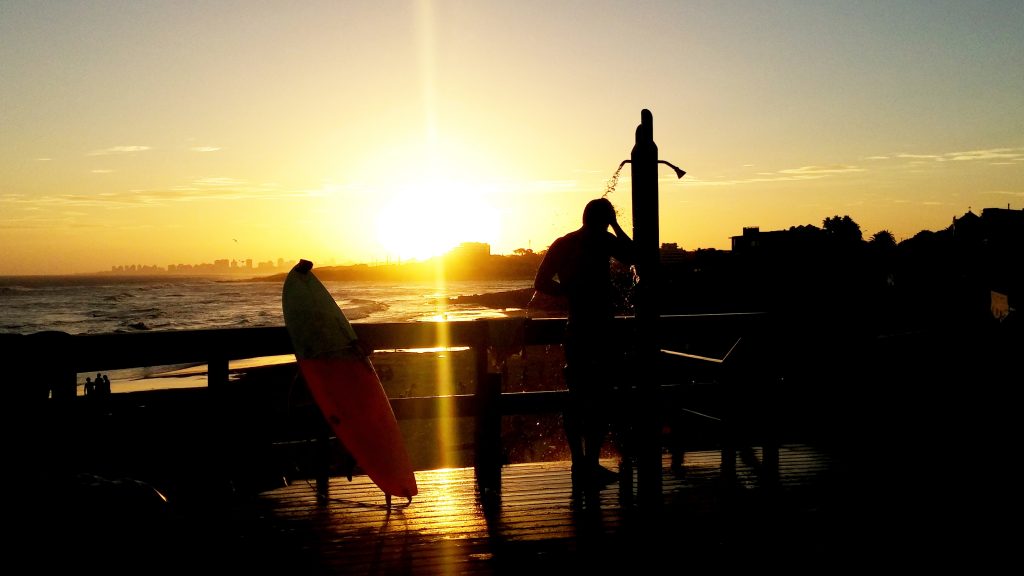 Here at Dr. Squatch Soap Co. we love interacting with our customers and fans. It's our job not to take life too seriously. But we are serious about our soap. As it turns out, you guys are too.
One of the frequently asked questions we receive goes something like this:
Squatch, I love your soap, but it just doesn't last as long as my bar of ______. What's up with that? How can I extend the life of your soap?
We hear you.
When we set out to make Dr. Squatch soaps, we knew we wanted to use the best ingredients possible with no harsh chemicals to jack up your skin's ecosystem. The trade-off is soap that may last slightly less than your traditional bar soap found in mass-market retailers and other big box stores.
We estimate that each bar of Dr. Squatch soap will last for 21 showers with regular use, which is why our two-bar-a-month Soap Subscription is our most popular option. But just in case you're not hitting that, we have a few tricks to help you extend the life of your soap and achieve shower nirvana!
Use a Dr. Squatch Soap Saver
What's a Dr. Squatch Soap Saver? It's a special little coaster which lifts your soap off the shelf in your shower area allowing the soap to breathe and dry out from all sides. Why is that important?
The more moisture your soap is exposed to, the shorter its life will be. Water degrades the bar, which makes sense if you think about it. No bar of soap will last forever, and we shudder to think what kind of chemical additives and processing would be necessary to make that happen.
Letting your soap dry out completely between uses means it won't dissolve as quickly. Many Squatch Nation fans whose shower areas remain moist and humid have found that placing the soap and Soap Saver outside the shower area (such as on the edge of a bath tub outside the curtain), increases the lifespan of the soap.
Use a Loofah or Wash Cloth
If you're a guy who thinks a loofah is just too froo-froo for you, it might be time to revisit that notion. Or at least use a wash cloth. Yes, it creates a little more laundry, but it will help your soap last longer.
Why?
When you wash by placing the soap directly onto your skin, it's being held in the water stream from your shower as you bathe. Remember, water dissolves soap, so more exposure to water means your soap won't last as long.
Soaping up a wash cloth or loofah and using that to clean your body instead of just the soap itself means less water exposure for the soap and a little added exfoliation for your skin.
Less Lather Doesn't Mean Less Clean
We're sort of trained to think of big, luxurious lather as meaning we're getting more clean, but that's not really the case. In fact, with some soaps it can mean the opposite.
Most lathers in commercial products come from an additive called Sodium Lauryl Sulfate, or SLS. This additive creates big bubbles and also leaves traces of itself behind on your skin. That "squeaky clean" feeling you're used to after showering with commercial soaps?
Yeah, it's surfactant residue. (Basically, it's soap scum on your skin, guys.)
Why does this matter with Dr. Squatch soaps? For starters, we don't use SLS, but what that means for soap life is that guys who are looking for that super foamy lather will use more soap than necessary trying to achieve it, and that means a shorter shelf-life for your soap.
Less lather = totally clean. Promise.
TL;DR: Extend the life of your soap
Less moisture exposure means a longer soap shelf-life. Plus, less water usage in general is great for the environment, and Squatch does love the environment (which is why our soaps are eco-friendly)!
Have any tips for how you've extended the life of your Dr. Squatch soap? Let us know on Facebook or Twitter! And be sure to follow us on Instagram for shots of Dr. Squatch in the wild!
Related Posts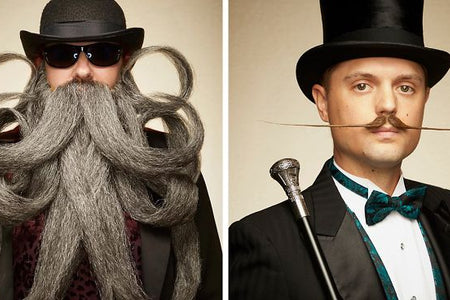 Mon, Sep 18, 2023• Squatch Men: Lifestyle
In case you missed it, the World Beard and Mustache Championship is a thing and it's every bit as f-ing glorious as you can imagine. Every year, be...
Read More
Recent Posts