Review Rundown: Our Favorite Recent Product Reviews
Squatch Nation is the best, and sometimes we get reviews that are, ah, interesting. Obviously we had to share some of our recent favorites. 
Strap in, let's go!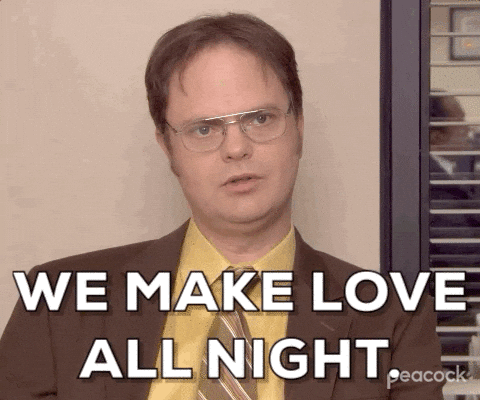 "Let's get this out the way now! I used this soap and my lady has been on top of me 24/7 since. She loves the smell and refuses to leave me alone. On top of the smell the feel is superb when using it. A very welcomed experience in the shower." - Martin (Pine Tar Bricc)
We're not promising that you'll get all the ladies, but this isn't the only time we've had a review like this. Martin, we're proud to give you awesome experiences in the shower, and the bedroom…?
"Only female on my team full of smelly factory dudes were talking about their personal hygiene products and this soap came up in conversation several times, saying how amazing it smells and works and at $10 a bar I would hope so!! Lol.. And since my boyfriend was a smelly factory worker I didn't think twice about ordering this product and scent…after hearing the dudes go on and on that the ``THE PINE TAR" was hands down the BEST ONE!!!. The next day it was at my doorstep and I couldn't wait for my boyfriend to use it after he thought I was crazy for spending that kind of money on a bar of soap. Too funny because as soon as he got it on his skin he was talking to himself saying, " WOW..this stuff smells amazing and feels even better!" He definitely took a longer shower than normal that morning. Lol. And the next day he signed up to receive auto orders and even bought the shampoo and beard wash. And ladies you'll love how it smells, and how incredibly long it smells." - Amy (Amazon) (Pine Tar Bricc)
We're glad we could turn your team full of smelly factory dudes into a team of irresistible Squatchmen. We'd bet that going to work every Monday has never been so satisfying.
I stepped into the shower with the soap and as the water hit, the pine Forest became more pungent. The warm water circling the drain acted as a form of hypnosis almost as I suddenly felt myself transported to another world. A Sasquatch world. I was dreaming....the land between here and there. The land between this and that. It's where the Sasquatch live and why they are so hard to find in our world. As I wandered through the dreaming I continued to lather myself. The scratchy oatmeal in the soap opened my pores to spruce the truth. I drifted amidst cleanliness until I came upon a circle of elder Sasquatch. They welcomed me in. We chanted in unison, our sounds like a mix of mountain lion and Gregorian Monks. The eldest among them placed her hand on my head and spoke telepathically. "Human, you are clean. It is time for you to leave. Don't forget our ways. Embrace the pine any time." And just like that I was standing in my shower. Cleansed and smelling of a pine Forest, ready to take on the day. Such is the way of Dr. Squatch soap. - Daniel McDorman (Pine Tar Bricc)
No regard for grammar, just vibes. You have embarked on a transcendent ayahuasca-like adventure to the mythical land of briccs. Congrats Daniel, not many Squatchmen get to meet Elder Squatch, but you, sir, have had one of the greatest honors in all of Squatch Nation.
"Do you want your shampoo and conditioner to…Clean all the funk and gunk from your hair and scalp? Check. Make your hair super soft? Check. Keep tangles at bay? Check. Smell great - all day, every day? Check. Leave out weird chemicals for a more natural approach to your lifestyle? Check. Win you the lottery? No promises there, but you'll FEEL like a million bucks with locks this fresh." - Taylor D. (Cool Fresh Aloe Hair Care Kit)
Taylor, we like to think that using Dr. Squatch shampoo and conditioner makes you feel like you just won the lottery. Glad you feel the same way. See you at the local 7Eleven so we can actually win the lottery.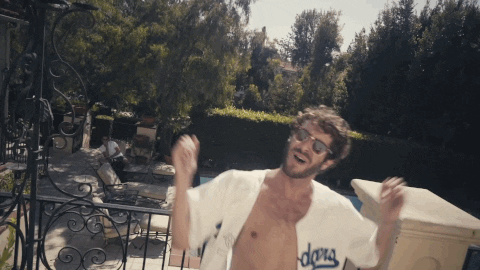 Rich citrus tones woven with a bold hoppy stank you'll enjoy. One of my absolute favorites. Leaves you feeling fresh and smelling great all day. Lathers well and rinses clean. Gentle for all your spots and will have her searching for the source… don't mind if I residue! - Taylor W (Grapefruit IPA Bricc)
All of the hops for all of the spots, that's what we've got. Okay, we're not good at rapping, so we'll stick to making the best soap in the business, so you can come up with your own raps in the shower instead.
"I have tried other comparable deodorants with disappointing results. I knew I found a keeper when the air conditioning unit went out in my classroom, with 25 teenagers, in South Louisiana, in August, it was HOT! I stayed pretty dry and the smell was great." - Chase D (Fresh Falls Deodorant)
25 sweaty teens in one room?! Hard pass. We can almost smell that experience just through your review. Be right back, going to go shower really quick…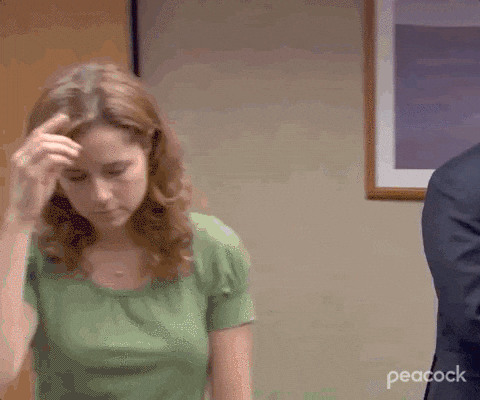 "Crushed Pine beard oil is Gr8! And she likes it too. She loves the scent, and how much softer my beard has gotten. All I can say, what she says :)" - Kevin R (Crushed Pine Beard Oil)
Who doesn't love a good "that's what she said" joke? Except this time, you're not joking!
"Best toothpaste ever ! but for some reason they people from mountain monsters keep showing up to my house." - Jordan K (Toothpaste Kit)
Um. Right. Don't worry Jordan, this happens a lot, they're definitely not dangerous (we think). Just smile and wave, they just want to see those pearly whites.
These are just some of our favorite reviews sent in by our customers. Want to be featured in a blog like this? Leave us your wildest, funniest, most interesting reviews and you might just end up on this list. No matter the story, we won't judge you. (Ok we might, but not to your face.)
Related Posts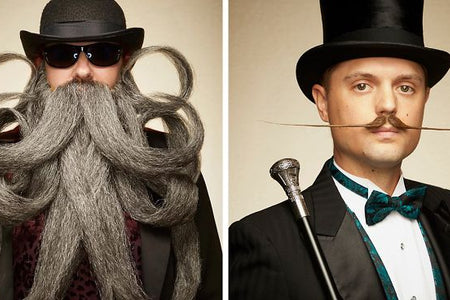 Mon, Sep 18, 2023• Squatch Men: Lifestyle
In case you missed it, the World Beard and Mustache Championship is a thing and it's every bit as f-ing glorious as you can imagine. Every year, be...
Read More